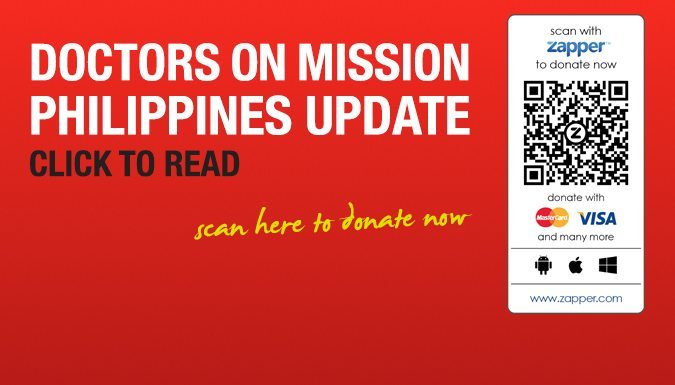 I'm writing on behalf of Dr. Rik, since he's quite busy now in the Philippines helping out with the disaster there from Typhoon Haiyan.
Dr. Rik had been in Bolivia when he received multiple requests to help out in the Philippines. Through his contacts with WME (World Missionary Evangelism) he has been able to link up with local missionaries. My initial thoughts were that with all of the international attention and aid, that the islands would eventually have plenty of help and that he probably should stay in Bolivia. I was wrong!
The main area in the news, Tacloban, is receiving the bulk of the help, but there are thousands of islands that can easily be overlooked. Right now, Dr. Rik is on an island called Bantanyan. He has not seen any medical personnel there except a pastor's daughter, who is a nurse.
He purchased and brought with him thousands of dollars in medicine (including tetanus vaccines) and medical supplies, and now he's organizing medical outreaches to villages, churches and even a local jail. He's treating many typhoon-related infectious wounds, but also regular medical issues. Their diet is poor and is resulting in many with high blood pressure and arthritis. Dr. Rik is trying to educate them in this area.
It's a remote area and he can only communicate by email when a generator runs for a couple of hours a day each night. The Internet connection is poor, so the only photos that we have are a few that he was able to post on our Facebook page (Facebook.com/DoctorsOnMission).
The conditions are harsh (heat, isolation, great poverty, along with being in a disaster area), but fortunately Rik is familiar with these hardships from our work in Haiti. Doctors on Mission has always gone to areas with little or no medical care and this certainly is no exception.
We appreciate your prayers and any additional financial support that can be provided at this time will be greatly appreciated. Not all of us can go, but for me, it's a joy to be able to help send people like Dr. Rik to places that have been largely forgotten.
Paul Duggan
Secretary and U.S. Coordinator