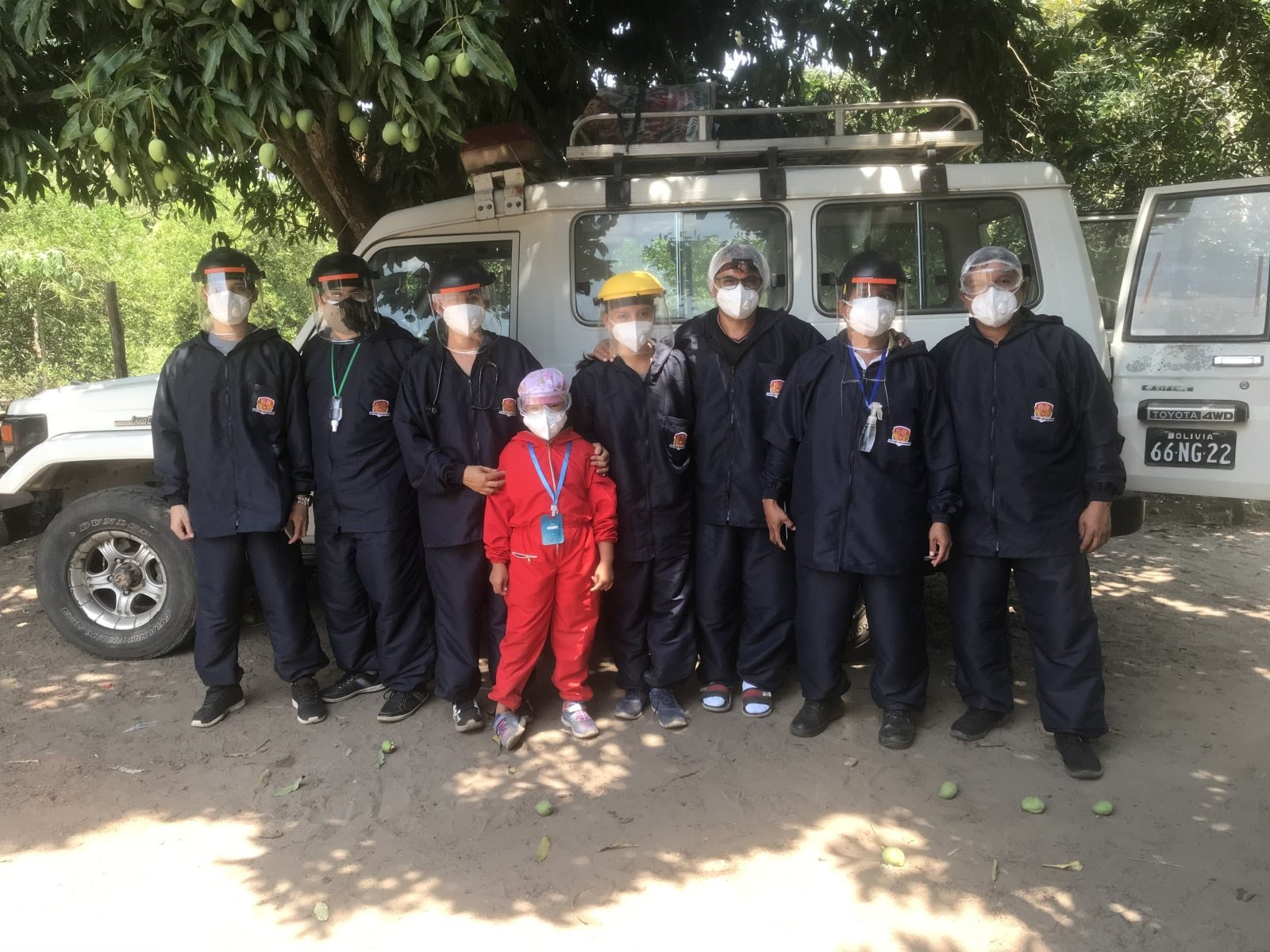 Rik & Carolien were tested positive on Corona
A few days ago, we got a testing and it showed that Carolien and I are positive on Covid. No nice beginning for a Newsletter but I wil keep it short as fatigue, tiredness, pains and fever are constantly rising. Thank God, we can breath less or more normal and we don't have a lot of cough.
I was just describing last night how unfair the Haitians were treated by their Dominican neighbors (same island) where the famous beaches are for the turists. They were send back to the uttermost poor Haitian Mountains where we work without anything to survive but loaded with masses of viruses while their body's don't have any immunity through lack of food (when lock down went in).
There is also no clinic, doctor, pharmacy, masks, testing or treatment in the mountainous Haitian regions and still less money….
We are grateful that we could buy enough protection material through some personal actions, gifts and through a donation of a Belgium city to help Bolivia a little out.
This way, we could in no time set up a "Mobile Doctors On Mission Medical Corona" outreach to go help the most isolated Andes and Amazon teams there.
We know that statistics don't mean anything in this region. People live and die but only few times the reason is very obvious if you don't have doctors to confirm. We do know that these days a lot of our dear medical personal are on the line. Some died already…..
There is also no help whatsoever from the government. We will ask you to please push
this button
to help us and our teams as we need to move on. There is no way back….
Many greetings and blessings from us and our whole team!
Rik & Carolien